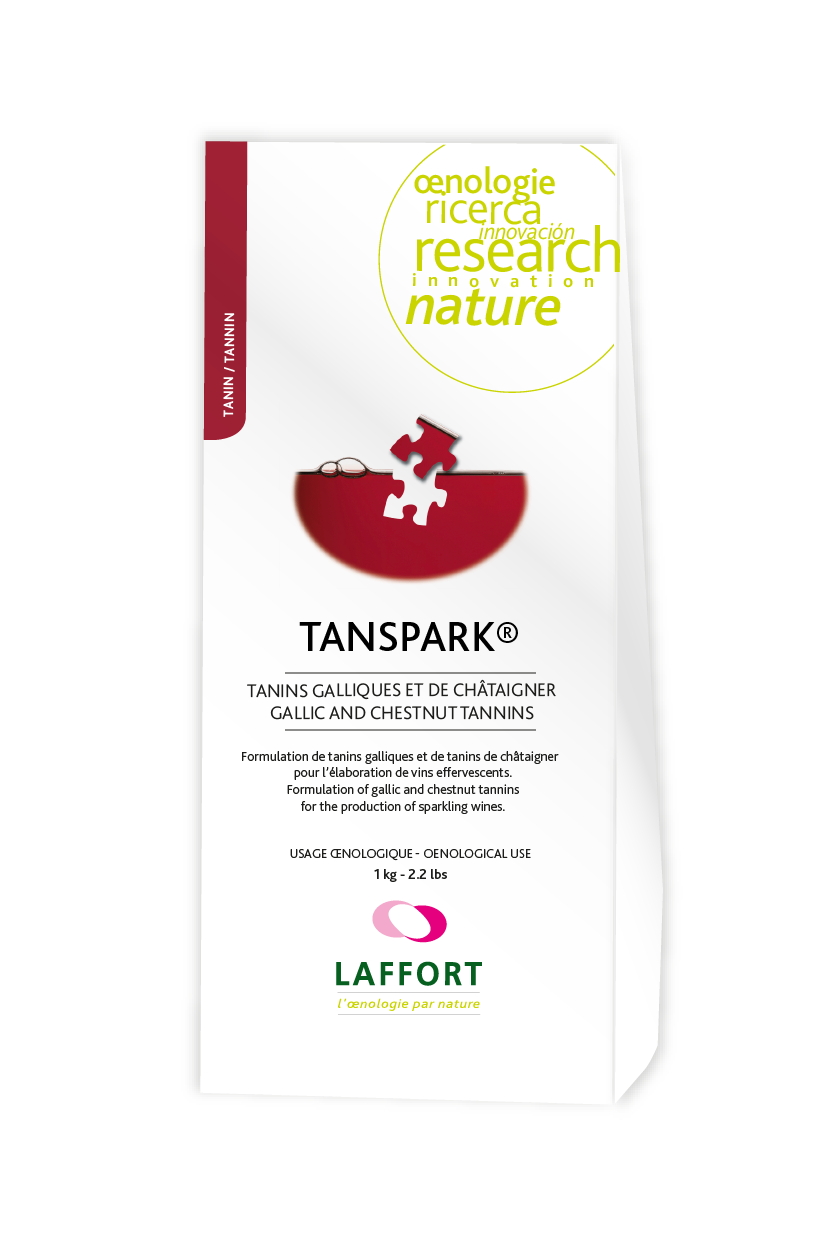 TANSPARK®
TANSPARK® is the result of gallic and chestnut tannins solution for sparkling wines ageing.
Protects the structural and organoleptic potential of base wine before the "prise de mousse" (second fermentation).
Participates, in association with the riddling agent CLEANSPARK®, in the formation of compact sediment ensuring optimal riddling.
Contributes to a light fining without bringing any astringency to the wine.
Preserves the redox potential and improves ageing on slats.
Product data sheet & safety data sheet
Additional content
Multiproduct download: select as many documents as you wish during your browsing, your basket is saved until its downloaded.