All of our ranges
Fining of juice and wine
TOOLS FOR REMOVAL OF OXIDISED AND OXIDIZABLE PHENOLICS, CLARIFICATION, COLOUR CORRECTION, AROMA PRESERVATION, SENSORY REFINEMENT, IMPROVEMENT OF STABILITY AND FILTERABILITY...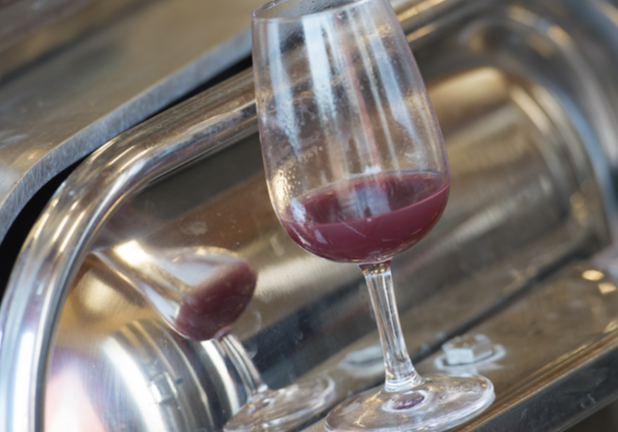 NEW New product in this range

VEGEMUST® is a specific combination of pure vegetable proteins with a high flocculation capacity, suitable for static cold settling and fining in fermentation of white and rosé wines.
•  High Zêta potential, synergistic effect of the proteins.
•  Promotes elimination of oxidised/oxidisable phenolic compounds.
•  The presence of patatin helps to reduce the risk of wine oxidation at an early stage, by lowering the concentration of oxidised or oxidisable phenolic compounds in the must.
Description
Our latest research developments (fining agent Zeta potential, identification and stabilisation of colour compounds) has given us a much better understanding of the mechanisms in play, allowing us to adapt the type and dosage of finings agents to specific applications. The sheer diversity of raw materials used also enables us to adapt fining to the type of wine must and to the desired flavour and aroma profiles.
Moving beyond the classic sources (animal, mineral or synthetic), LAFFORT® was one of the pioneers in the field of allergen-free alternatives (the POLYMUST® range) and a new plant source ( VEGECOLL® made from Patatin – quote: Sitevi trade show 2015).
LAFFORT® works just as hard on the application side of the process: VEGECOLL®, for example, can be used during tangential filtration with the Flavy® FX ICS system developed in partnership with the Bucher-Vaslin Company. This patented process (FLAVY® VEGECOLL® quote: Vinitech Sifel 2016) accelerates fining by simplifying the process.  It reduces the cost of treatment while hitting all the same stability improvement targets.
For more information about how we prepare and apply our products, watch the videos on our LAFFORT & YOU space.
Product
Description
PDS
SDS
Multiproduct download: select as many documents as you wish during your browsing, your basket is saved until its downloaded.