All of our ranges
Specific treatments of musts and wines
ACIDIFICATION/DE-ACIDIFICATION AGENTS, COLOUR CORRECTING CARBONS, DECONTAMINANTS
NEW New product in this range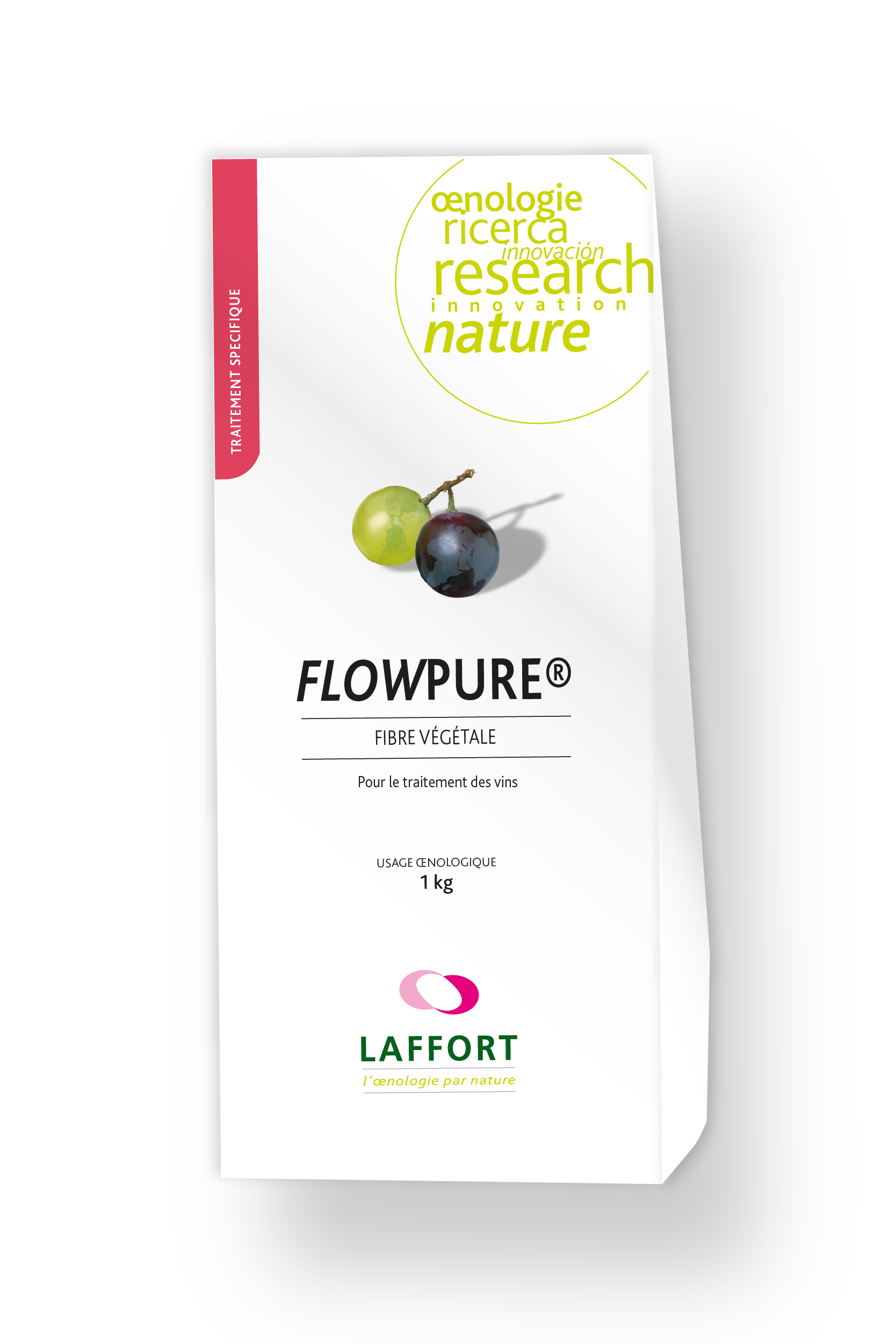 FLOWPURE®
FLOWPURE®  is a processing aid based on purified and micronised plant fibers. The specificity of the fiber makes it possible to reduce the number and the level of undesirable substances present in wine, such as pesticide residues and ochratoxin A.
This product is part of the LAFFORT® strategy to develop "green technologies"; high-precision oenological solutions from nature that respect the identity of the wine.
Gold medal at the Sitevi Innovation Awards 2017
Description
Curative-type product category. If you'd like more detailed technical information, please go to the LAFFORT & YOU page.
Product
Description
PDS
SDS
Multiproduct download: select as many documents as you wish during your browsing, your basket is saved until its downloaded.