Special vinifications
LAFFORT® offers you its expertise and advisors for your special vinifications
Rosé Wines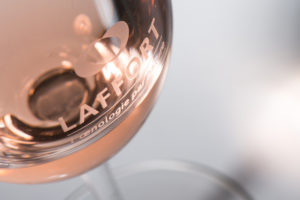 Fully aware of the technical difficulty in making rosés with varying, complex colours and aromas, LAFFORT®, through its experimental centre and a dedicated multidisciplinary team, has developed a range of targeted products adapted to producing the best rosés.
LAFFORT® Technical Advisor
Christophe ROSSI
christophe.rossi@laffort.com
Tel : + 33 6 30 19 54 62
Christophe joined LAFFORT® in 2014 as the rosé advisor.
After a Brevet de Technicien Supérieur (BTS) in viticulture and a degree in quality management, he continued his academic studies at the Toulouse School of Agronomics, where he was awarded his National Degree in Oenology (DNO).
Working abroad, Christophe had the privilege of working in Mexico in the oldest vinification cellars on the American continent. On his return to France, he worked for several years as a cellar manager in Provence, a region well-known for its high-quality rosés.
His knowledge of vinification and the rosé market made him a natural choice as our rosé advisor when he joined the LAFFORT® South-East team as area manager for Provence.
Wherever you are in the world, Christophe will help you make the rosé that is most closely in line with your wishes and the needs of the market.
Sparkling wines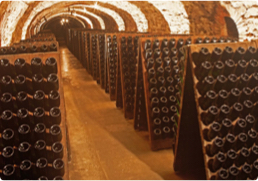 The production of high-quality sparkling wines is the result of a succession of stages that have to be optimised to ensure that you achieve your chosen objective. Today, the sparkling wine market is changing rapidly; new trends are emerging, wines are more typical, with more specific character.
For each stage, LAFFORT® has built up its LAFFORT® SPARK range with products that are the most suitable for the production of traditional sparkling wines and wines catering to the new trends.
Consult our Sparkling range page
LAFFORT® Technical Advisor
François BOTTON
francois.botton@laffort.com
Tel : +33 6 27 05 63 81
François BOTTON joined LAFFORT® in 2011 as technical manager for the "Spark" range. Prior to that he had worked in the sparkling wine industry for over 10 years, particularly on leading Champagne estates. His key responsibilities are vinification, advice, product research and development, and racking management for his clients. Since 2006, he has travelled the world and visited all the sparkling wine production regions, gaining solid technical experience at an international level. He also added to his skills in Italy, the home of Prosecco, and spent much of his time in Central and Eastern Europe experimenting and developing solutions for the Charmat method.
François BOTTON was awarded his degree in Oenology by the University of Reims after working for a Winegrower's Diploma in Avize. With Champagne expertise and many experiences worldwide, François BOTTON is an expert in sparkling wine production, regardless of the method used
Multiproduct download: select as many documents as you wish during your browsing, your basket is saved until its downloaded.