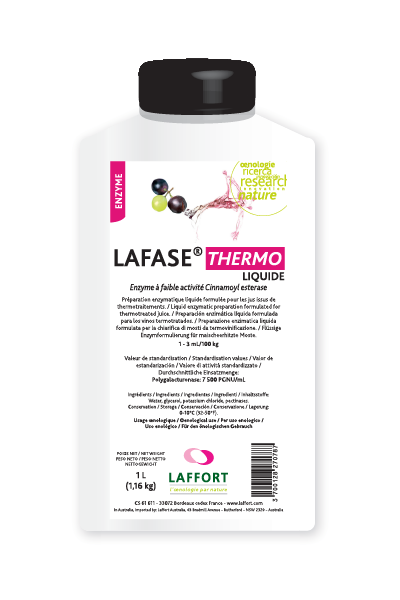 LAFASE® THERMO LIQUIDE
A liquid enzyme preparation with extremely high polygalacturonase activity, specifically formulated for juices after thermotreatment (thermovinification). Red wine.
Fast and efficient clarification for a large spectrum of temperatures (<65°C / <149°F).
Facilitates pressing.
Less viscosity of musts and wines.
Multiproduct download: select as many documents as you wish during your browsing, your basket is saved until its downloaded.