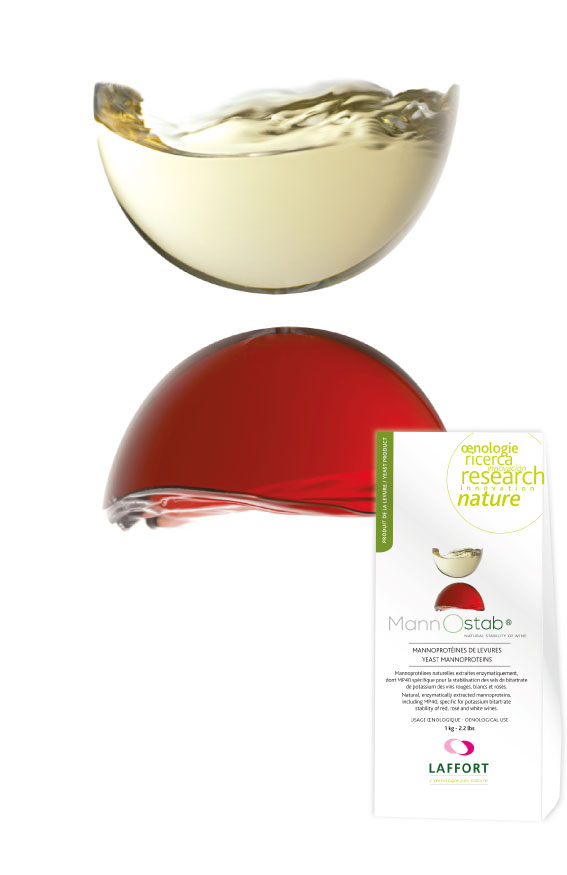 MANNOSTAB®
Specific yeast cell wall mannoprotein for the stabilisation of potassium bitartrate salts in wine.
MANNOSTAB® contains the only mannoprotein naturally present in wine with the ability to stabilise potassium bitartrate salts: MP40.
Inhibition of potassium bitartrate crystallisation.
Treatment organoleptically neutral to the wine.
Naturally present in wine.
Stabilises white, rosé and red wines; still or sparkling wines; filtered or unfiltered.
No waste, no water or energy consumption.
Multiproduct download: select as many documents as you wish during your browsing, your basket is saved until its downloaded.