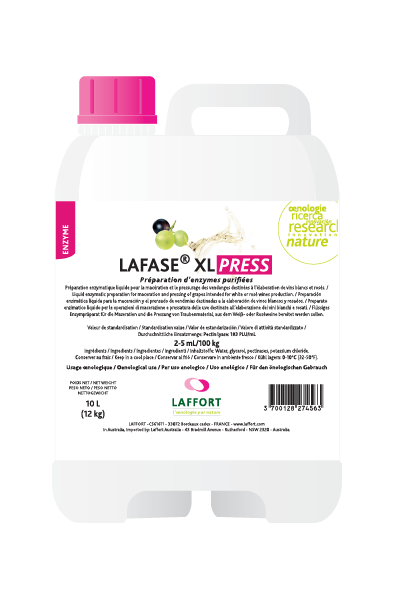 LAFASE® XL PRESS
Liquid purified blend of pectolytic enzymes for the maceration and pressing of grapes intended for white and rosé wines production.
Optimises press filling (especially after using a draining tank).
Increases juice yields.
Limits mechanical actions.
Reduces pressing cycles.
Limits phenolic extraction during pressing.
Facilitates clarification of drain juice.
Allows you to obtain a dryer pomace.
Allows an increase in aroma precursor extraction and allows better control over aromatic profiles (purified formulation).
Multiproduct download: select as many documents as you wish during your browsing, your basket is saved until its downloaded.