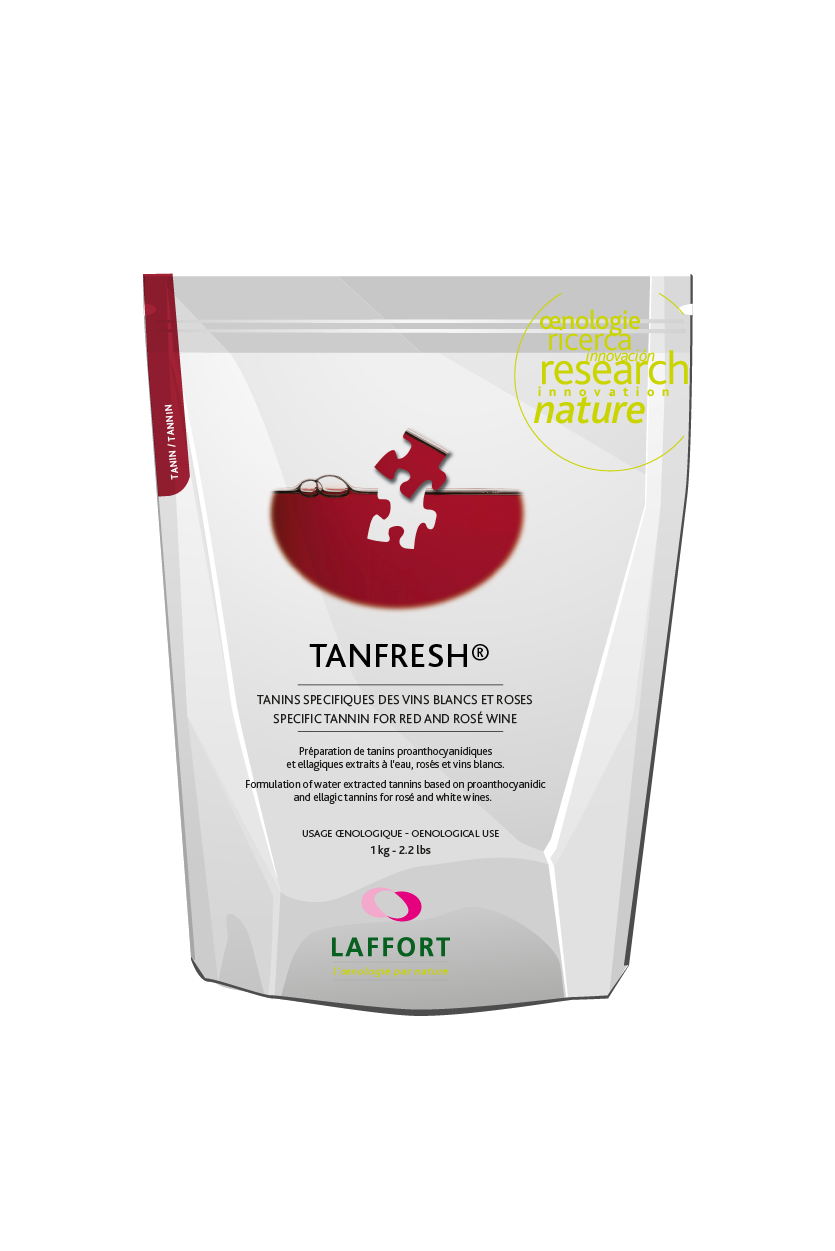 TANFRESH®
TANFRESH® is a preparation based on proanthocyanidic tannins and oak ellagic tannins for white and rosé wines ageing.
Refreshes wines before bottling.
Acts on structure and mouthfeel volume.
Regulates oxi-reduction phenomenon.
Improves clarification.
Product data sheet & safety data sheet
Additional content
Multiproduct download: select as many documents as you wish during your browsing, your basket is saved until its downloaded.