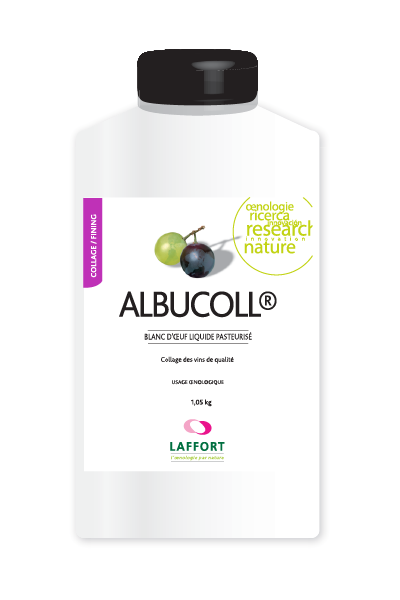 ALBUCOLL®
Liquid egg white preparation for red wine fining and clarification.
ALBUCOLL® presents the same characteristics as fresh egg white traditionally used for fining high quality red wines.
ALBUCOLL® combines the advantages of a natural product with highly efficient preservation procedures (low temperature treatment that maintains the integrity of the protein molecules) to treat wines in the best possible conditions.
Multiproduct download: select as many documents as you wish during your browsing, your basket is saved until its downloaded.