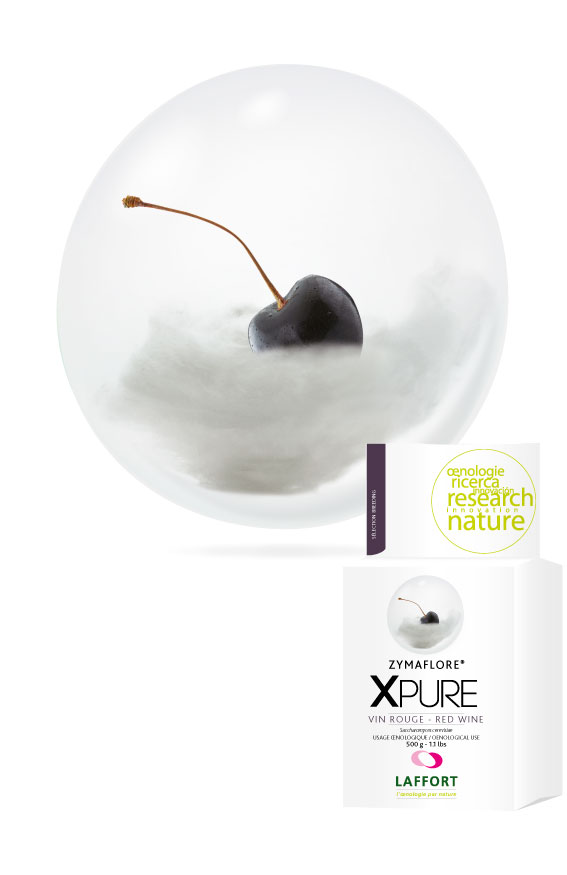 ZYMAFLORE® XPURE
Yeast recommended for wines with high aromatic purity, freshness, expression of black fruit notes and great smoothness on mouthfeel. Breeding selection. Grape varieties: Red grape varieties.
Particularly adapted for red wines with a great aromatic purity, fully expressive of the grapes.
Low SO2 and SO2-binding agents production.
Masks the perception of green characters.
Enhances the expression of black fruit notes and aromatic freshness.
Allows the making of wines with a great smoothness of mouthfeel.
Excellent fermentation capacities.
Product data sheet & safety data sheet
Additional content
Protocols, itineraries and technical documentation
Yeast rehydration
Yeast selection: Breeding assisted by QTL marker
Multiproduct download: select as many documents as you wish during your browsing, your basket is saved until its downloaded.