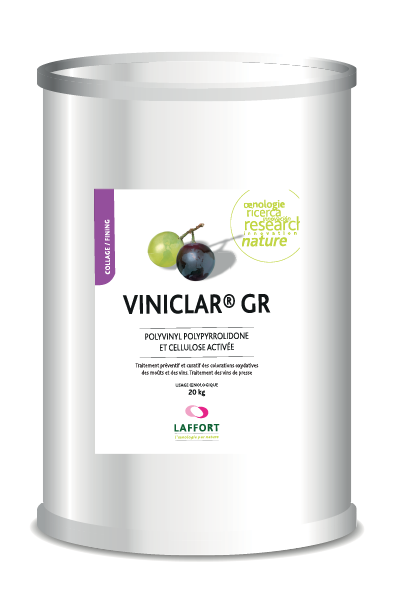 VINICLAR® GR
Polyvinyl polypyrrolidone in granulated form.  For effective colour stability of juices and wines by selective adsorption of oxidized and oxidizable polyphenols responsible for color deviations and bitterness.
The granular form, rather than powder, is particularly easy to use and ensures complete dispersion for optimum efficiency.
Multiproduct download: select as many documents as you wish during your browsing, your basket is saved until its downloaded.