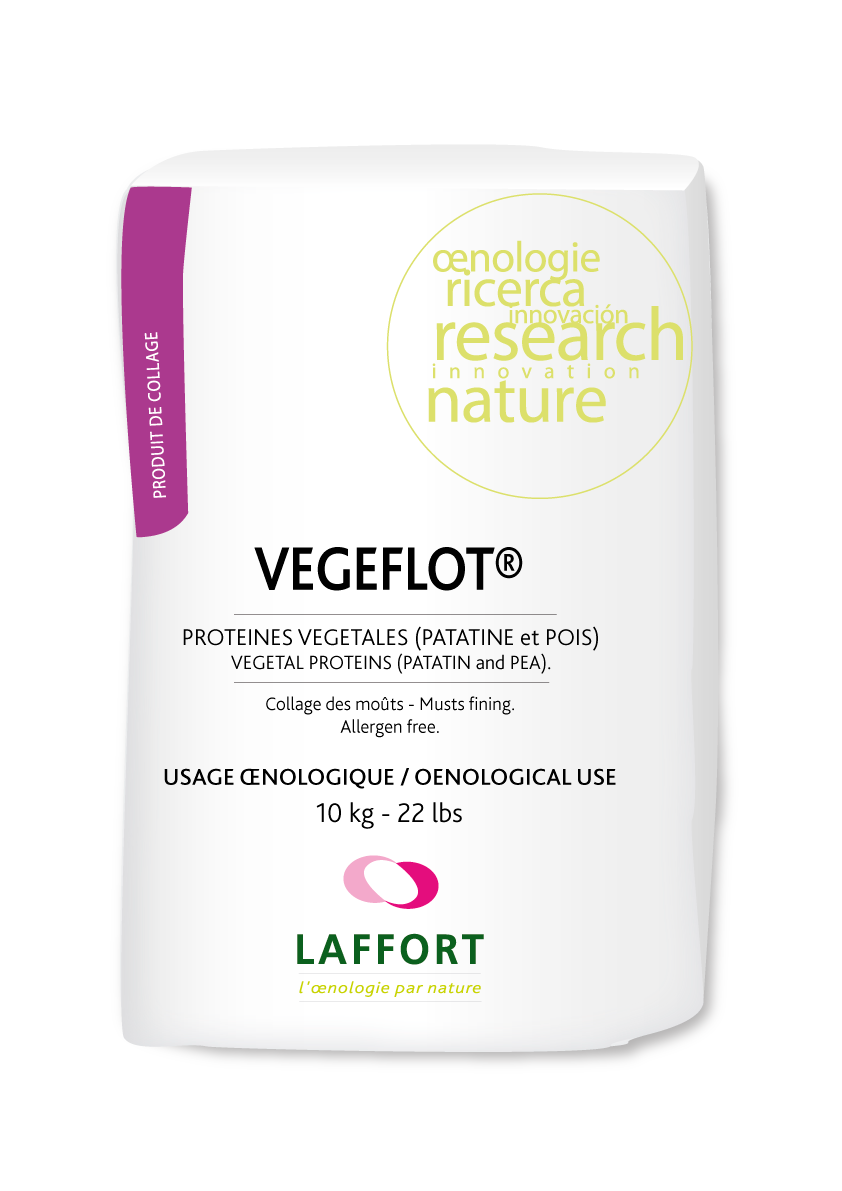 VEGEFLOT®
Vegetal protein-based fining agent : patatin (potato protein isolate) and pea.
VEGEFLOT® is a non-allergenic formulation that combines a high flocculation rate with a broad spectrum of action on phenolic compounds.
This particularity allows its use on all types of musts whether it is white or rosé, and is particularly suitable for flotation, increasing its clarity and reducing its colloidal load.
The presence of patatin (potato protein isolate) helps to reduce the early risk of wine oxidation by reducing the oxidative or oxidisable phenolic compounds of the must.
Product data sheet & safety data sheet
Additional content
Multiproduct download: select as many documents as you wish during your browsing, your basket is saved until its downloaded.