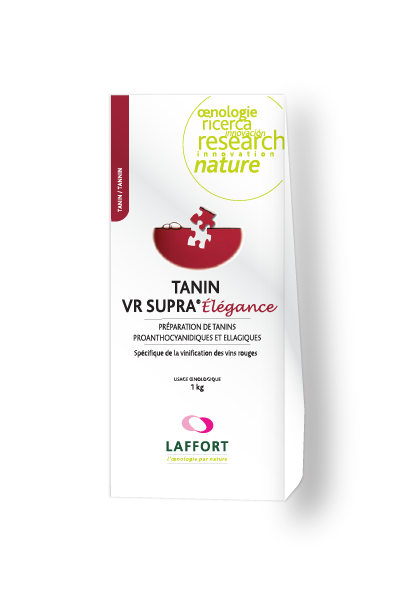 TANIN VR SUPRA® ÉLÉGANCE
TANIN VR SUPRA® ÉLÉGANCE is an instantaneous dissolving preparation of proanthocyanidic and ellagic tannins extracted from oak for red wine vinification.
Favours colour stabilisation.
Precipitation of wines' natural proteins for a better preservation of endogenous tannins ("sacrificial" effect).
Inhibition of natural oxidation enzymes (laccase, polyphenol oxidase) on Botrytis-affected vintages (more efficient than SO2).
Product data sheet & safety data sheet
Additional content
Multiproduct download: select as many documents as you wish during your browsing, your basket is saved until its downloaded.