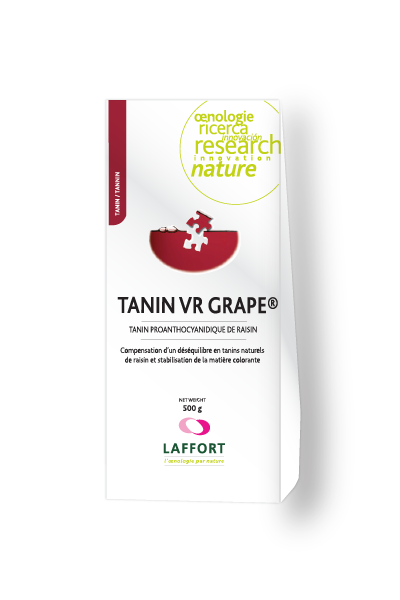 TANIN VR GRAPE®
TANIN VR GRAPE® is a preparation of proanthocyanidic tannins extracted from grapes for red wines vinification and ageing.
Due to the high quality of its extraction, TANIN VR GRAPE® contains only a negligible quantity of phenolic acids (Brettanomyces substrates).
Compensates the unbalance on natural grape tannins (lack of phenolic maturity or adverse tannin-anthocyanin ratio).
Stabilises colour due to the formation of tannin-anthocyanin combination.
Improves fining.
Allows the refinement and enhancement of wine structure and length.
Product data sheet & safety data sheet
Additional content
Multiproduct download: select as many documents as you wish during your browsing, your basket is saved until its downloaded.