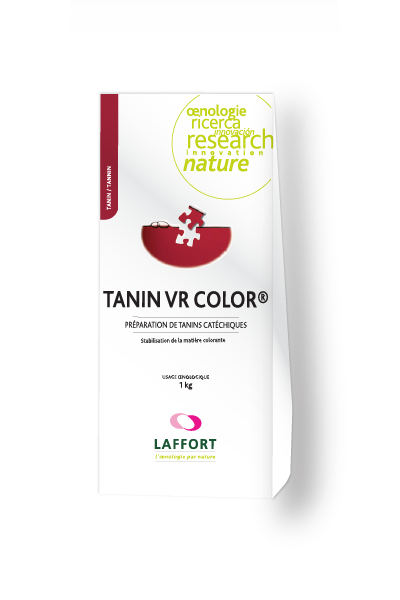 TANIN VR COLOR®
TANIN VR COLOR® has a high content of naturally active catechins (OxyProtect™ process) that allows the formation of bonds with anthocyanins for a superior colour stabilisation. Particularly adpated to red winemaking.
For winemaking with grapes presenting a lack of phenolic maturity or have a poor tannin-anthocyanin ratio.
Product data sheet & safety data sheet
Additional content
TANIN VR SUPRA® & TANIN VR COLOR®: The winning team
Multiproduct download: select as many documents as you wish during your browsing, your basket is saved until its downloaded.