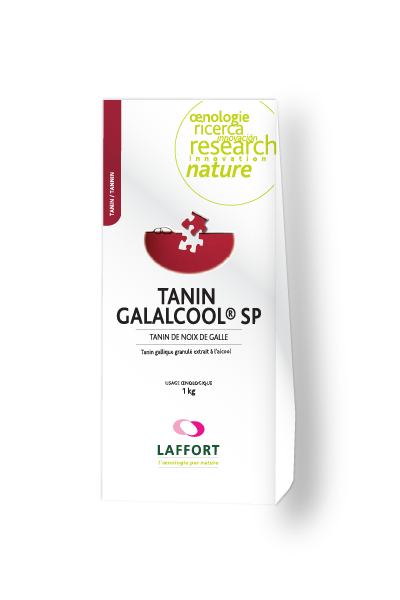 TANIN GALALCOOL® SP
TANIN GALALCOOL® SP is a highly purified gallic tannin preparation, characterized by its supplness in mouth, intended for white and rosé wines.
Regulates the oxi-reduction phenomena.
Limits SO2 additions thanks to its anti-oxidant action.
Increases protein stability.
Reduces natural enzyme activity causing residual oxidation (laccase, tyrosinase).
Reduces bacterial development (as in Champagne traditional method).
Improves clarification.
Product data sheet & safety data sheet
Additional content
Multiproduct download: select as many documents as you wish during your browsing, your basket is saved until its downloaded.