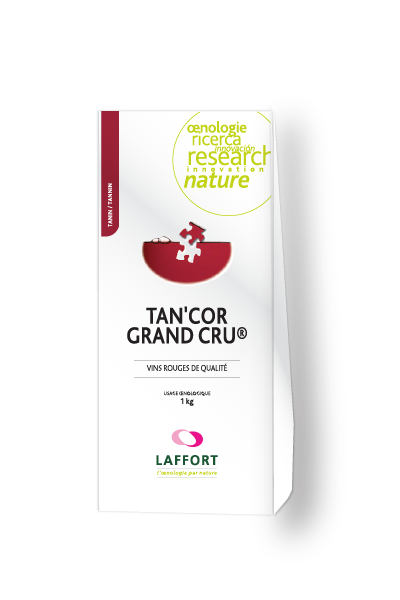 TAN'COR GRAND CRU®
TAN'COR GRAND CRU® is a preparation of proanthocyanidic tannins rich in catechin, grape tannins and ellagic tannins for red wines ageing.
Enhances and modifies wine structure and length.
Stabilises colour by combining with free anthocyanins especially during micro-oxygenation.
Regulates oxi-reduction phenomena.
Prepares wine for barrel ageing.
Improves clarification.
Product data sheet & safety data sheet
Additional content
Multiproduct download: select as many documents as you wish during your browsing, your basket is saved until its downloaded.