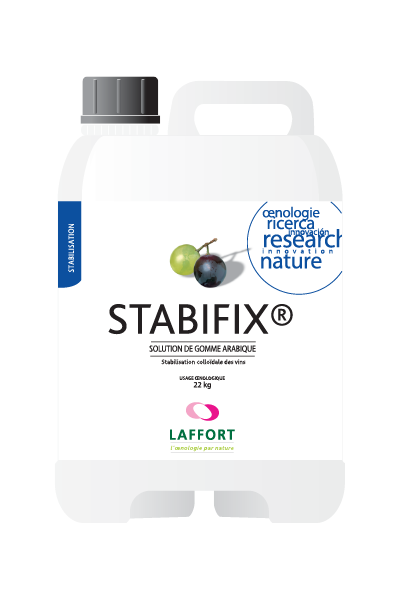 STABIFIX®
Selected and purified arabic gum solution.
STABIFIX® is a hydrophilic colloid which aims to counter hazes and colloidal deposits, allowing the wine to retain maximum clarity:
Stabilises unstable colouring matter.
Increases protection with regard to metallic casses.
Synergistic action with POLYTARTRYL®, for improved stabilisation regarding tartaric precipitations.
Multiproduct download: select as many documents as you wish during your browsing, your basket is saved until its downloaded.