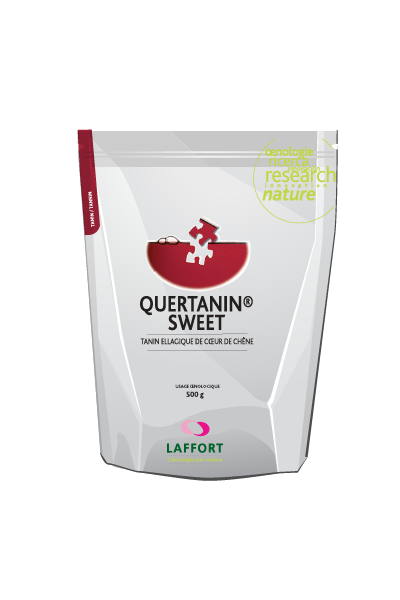 QUERTANIN® SWEET
QUERTANIN® SWEET is a preparation of ellagic tannins that contributes to roundness and palate length. Used during ageing for all types of wines.
Regulates oxi-reduction phenomena during barrel ageing or during micro-oxygenation.
Creates an environment rich in ellagic tannins in used barrels, similar to that of new barrels.
Improves clarification.
Product data sheet & safety data sheet
Additional content
Multiproduct download: select as many documents as you wish during your browsing, your basket is saved until its downloaded.