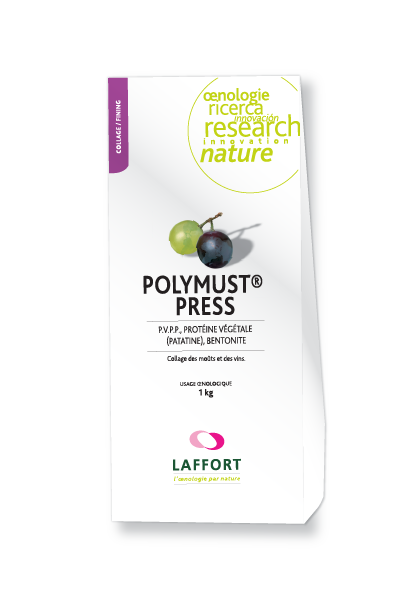 POLYMUST® PRESS
Preparation combining PVPP, bentonite and vegetal protein (patatin) intended for oxidation treatment of musts and press wines. Non-allergenic.
Eliminates oxidisable and oxidised phenolic compounds (quinones).
Protects musts and their aromatic precursors in regard to oxidation phenomena.
Eliminates bitterness in wines.
Limits free SO2 binding agents.
Multiproduct download: select as many documents as you wish during your browsing, your basket is saved until its downloaded.