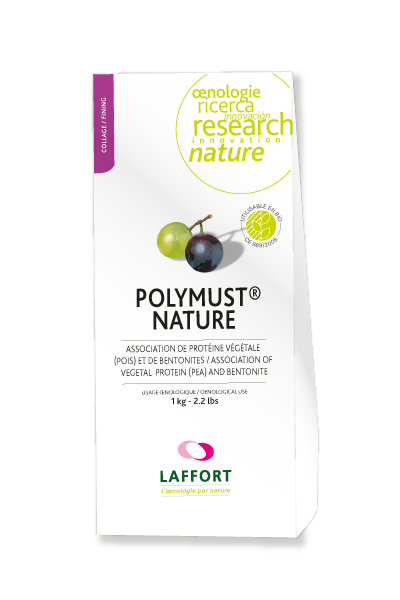 POLYMUST® NATURE
Non-allergenic preparation based on plant protein, sodium bentonite and calcium bentonite, intended for fining musts and wines.
POLYMUST® NATURE is a combination of:
Plant protein, specifically selected for its strong reactivity with phenolic compounds.
Natural sodium bentonite, with strong protein-removal properties, intended for the stabilisation of musts and wines over a wide range of pH.
Natural calcium bentonite with strong clarification action for the fining of musts and wines.
POLYMUST® NATURE ensures clarification of musts and wines, with remarkable lees compaction, while contributing to protein stabilisation.
In red wine, POLYMUST® NATURE contributes effectively to the stabilisation of colouring matter through the combined action of plant protein and bentonites.
Multiproduct download: select as many documents as you wish during your browsing, your basket is saved until its downloaded.