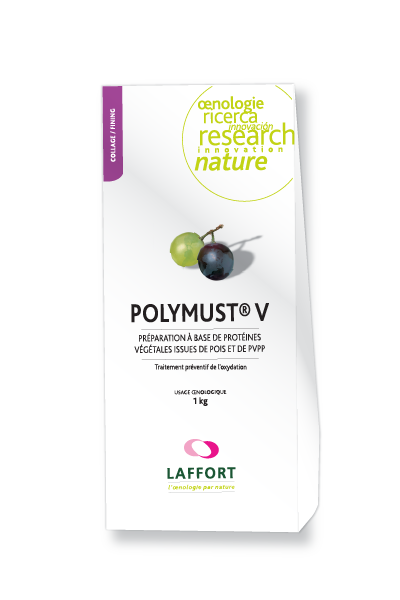 POLYMUST® BLANC
Vegan
Preparation of vegetable protein (pea) and PVPP for preventive treatment of oxidation of white and rosé musts and wines.
Prevention of oxidation.
Elimination of oxidisable phenolic compounds likely to trap aromas and deviate the colour.
Suitable use in flotation.
Multiproduct download: select as many documents as you wish during your browsing, your basket is saved until its downloaded.