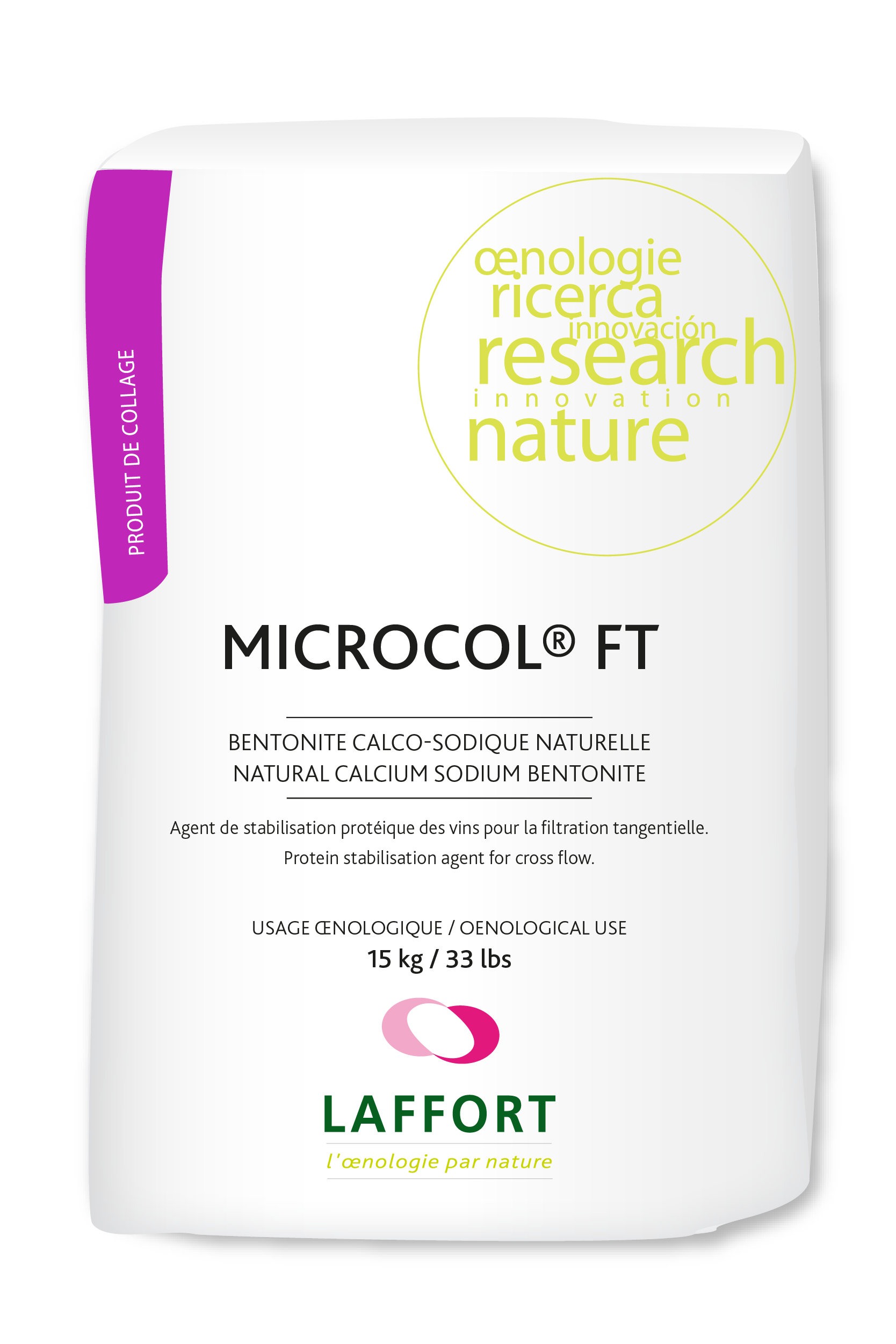 MICROCOL® FT
Natural calcium sodium bentonite for protein stabilisation of wine during crossflow filtration.
Highly purified, it contains very little crystalline silica responsible for membrane abrasion. A defined particle size avoids both filter blockage and residual microparticles post filtration.
Multiproduct download: select as many documents as you wish during your browsing, your basket is saved until its downloaded.