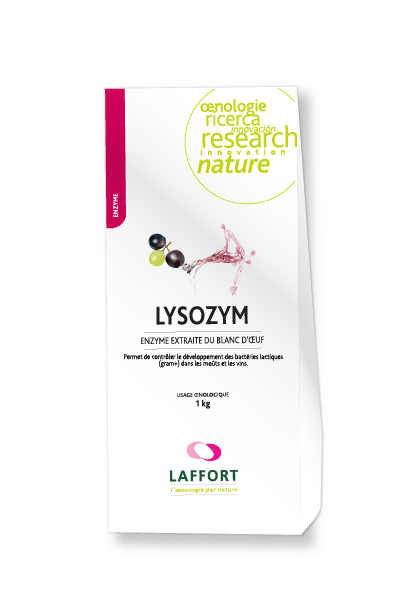 LYSOZYM
Enzyme with endo-glucosidase activity; hen egg white extract. Microbial mangement of wines.
LYSOZYM can be used:
Preventively in the case of musts with high pH and low total acidity, which are conditions that promote the development of lactic acid bacteria.
To delay or slow down MLF.
Multiproduct download: select as many documents as you wish during your browsing, your basket is saved until its downloaded.