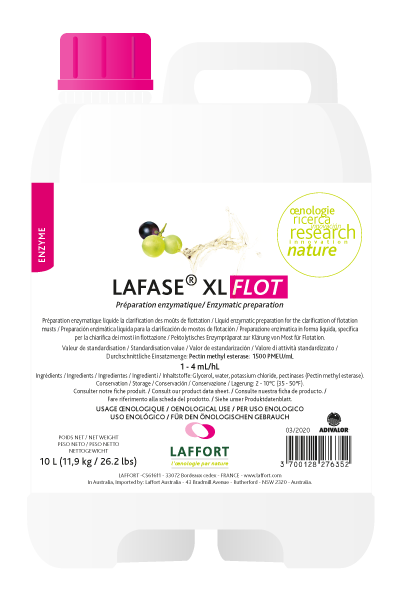 LAFASE® XL FLOT
Liquid enzyme preparation for the rapid depectinisation of flotation musts.
LAFASE® XL FLOT is a preparation of liquid pectolytic enzymes for the rapid depectinisation of musts.
Particularly effective in the case of juices intended for flotation.
Product data sheet & safety data sheet
Additional content
Dynamic clarification of juices by flotation
Protocols, itineraries and technical documentation
Flotation with VEGEFLOT®
Multiproduct download: select as many documents as you wish during your browsing, your basket is saved until its downloaded.