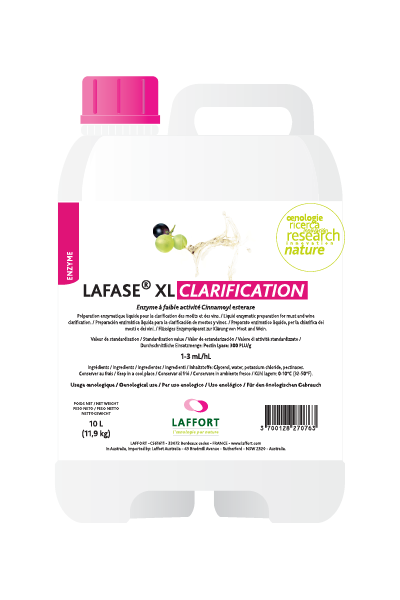 LAFASE® XL CLARIFICATION
Liquid pectinolytic enzyme for the clarification of white, rosé and red musts.
Fast depectinization over a wide temperature range (8-55°C /46-131°F). Well adapted for flotation clarification.
Less viscosity of treated juices.
Allows the clarification of musts from heat treatment or flash detente.
Can also be used to improve settling.
Product data sheet & safety data sheet
Additional content
Protocols, itineraries and technical documentation
Flotation with VEGECOLL®
Flotation in oenology, a quick clarification in the winery
Multiproduct download: select as many documents as you wish during your browsing, your basket is saved until its downloaded.