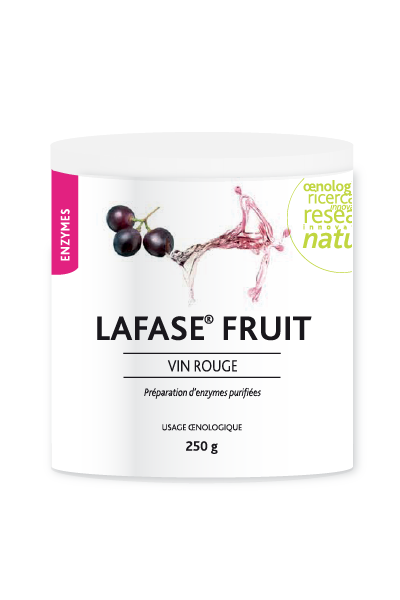 LAFASE® FRUIT
Purified pectolytic enzyme preparation for the production of fruity, colourful and round red wines.
Optimises aroma precursors extraction, colour extraction and favours gentle extraction of pellicular compounds (silky tannins).
Limits the time requirement for cold pre-fermentation maceration (CPM).
Favours extraction of phenolic compounds in the aqueous phase, during maceration.
Improves free-run yields (+5 to 15% on average), clarification, pressing and filterability.
Reduces production costs and simplifies tank management.
Production of fruity, fresh red wines.
Product data sheet & safety data sheet
Additional content
Multiproduct download: select as many documents as you wish during your browsing, your basket is saved until its downloaded.