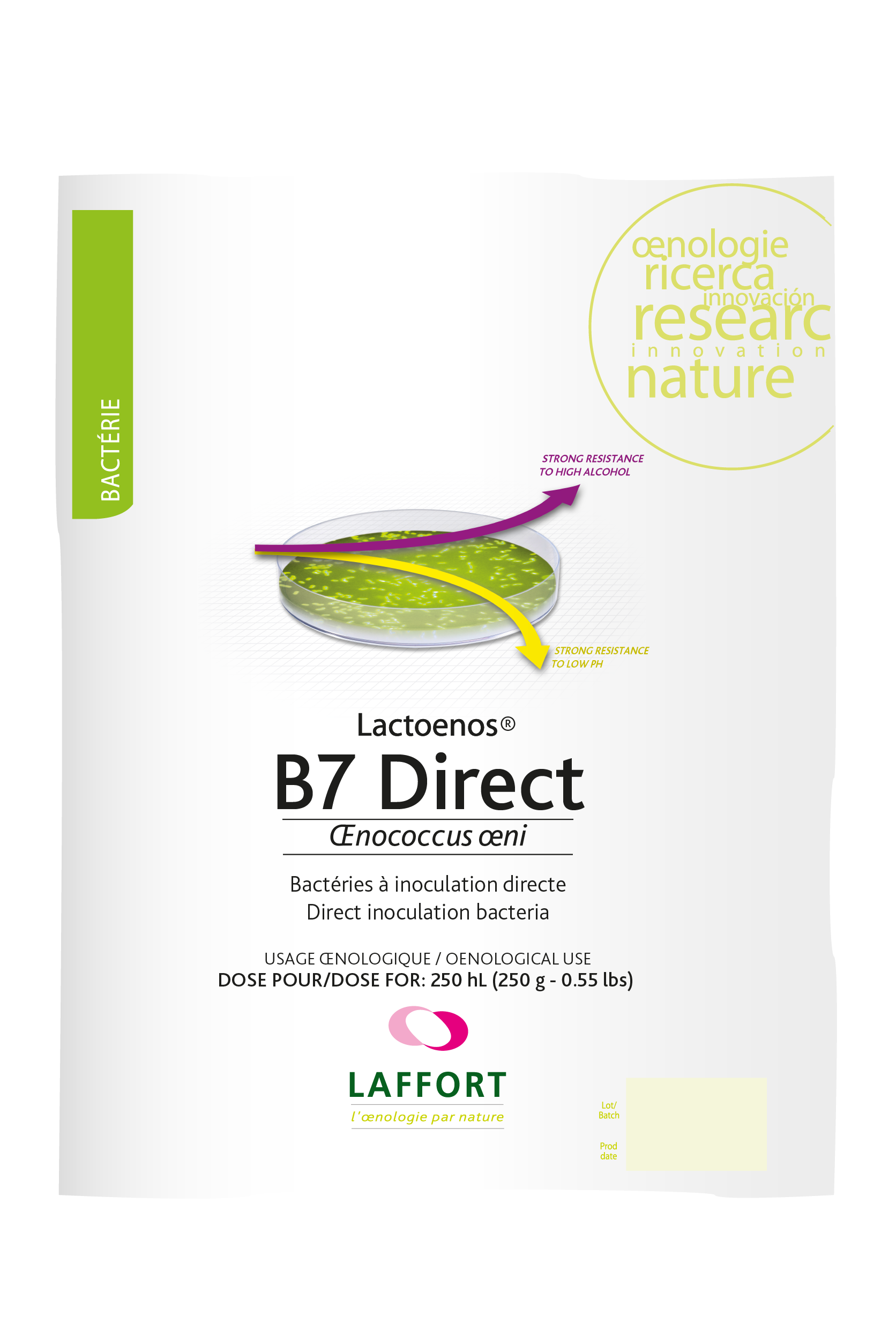 LACTOENOS® B7 Direct
Acclimatised Oenococcus oeni strain intended for direct inoculation of white, rosé and red wines.
Strain that performs reliably in wide-ranging conditions of pH, alcohol, SO2, temperature and tannic structure, in red, white and rosé wines.
Multiproduct download: select as many documents as you wish during your browsing, your basket is saved until its downloaded.