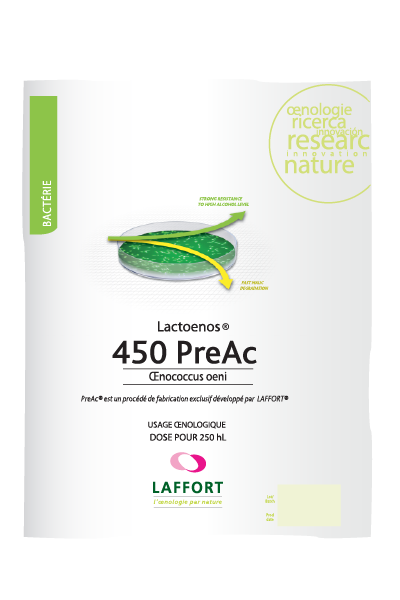 LACTOENOS® 450 PreAc
Oenococcus oeni strain specifically selected for high alcohol wines. To be pre-acclimatised.
Strong capacity of implantation in wines at any stage of inoculation.
Especially selected for its restistance to high alcohol (up to 17% v/v).
An exclusive production process, developed by LAFFORT®, that ensures a higher bacterial survival rate and a shorter latency phase.
Multiproduct download: select as many documents as you wish during your browsing, your basket is saved until its downloaded.