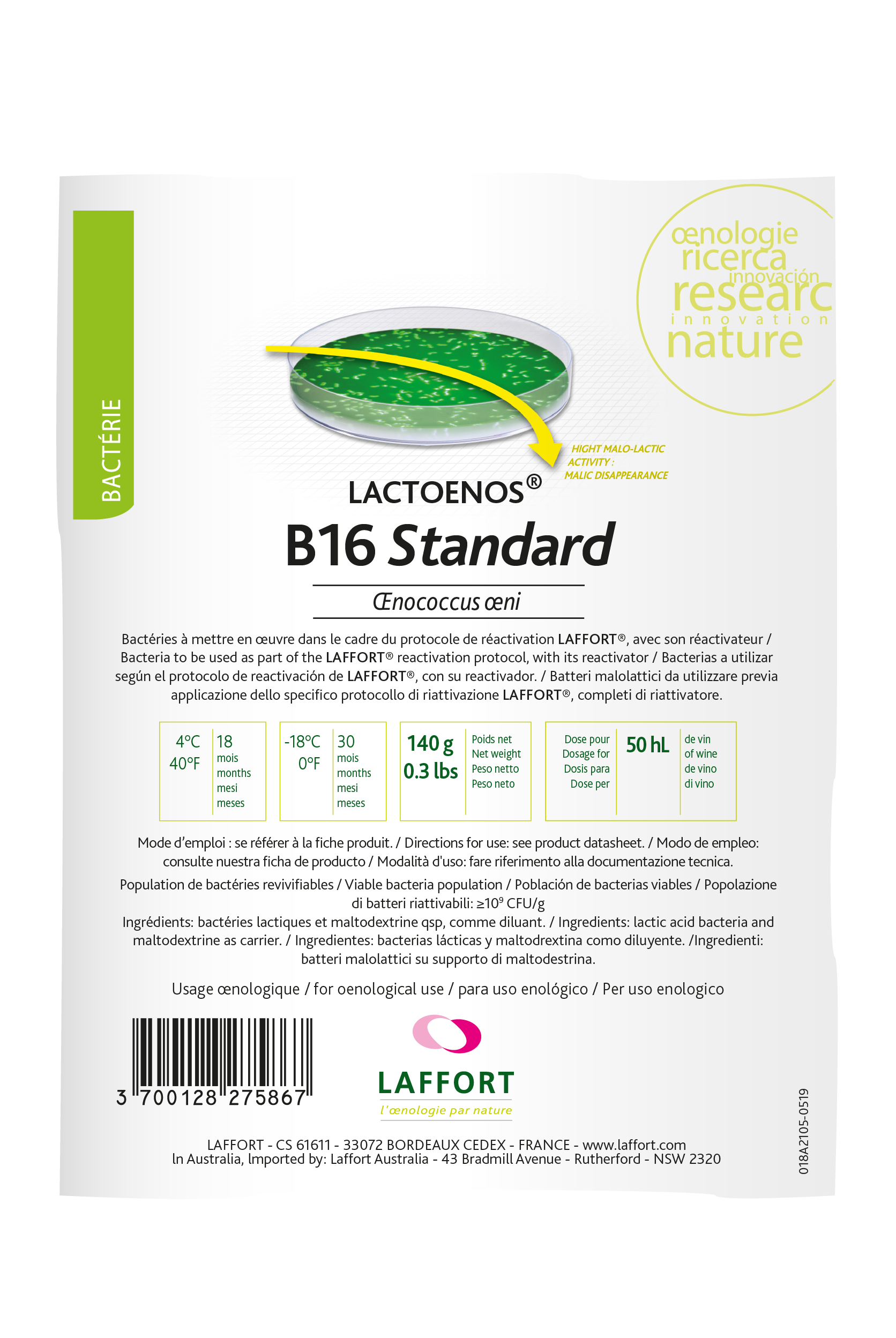 LACTOENOS® B16 STANDARD AND ITS REACTIVATOR
Oenococcus oeni strain with particular resistance to acidity, and its reactivator.
Strain selected in Champagne. Its reactivation protocol makes it suitable for carrying out malolactic fermentation of wines at low pH, such as base wines for sparkling wine.
LACTOENOS® B16 STANDARD in association with LACTOENOS® B16 REACTIVATOR can be used in must or wine by following a specific reactivation protocol.
Product data sheet & safety data sheet
Additional content
Protocols, itineraries and technical documentation
Reactivation of the LACTOENOS® B16 STANDARD bacterium – Sparkling wines
Multiproduct download: select as many documents as you wish during your browsing, your basket is saved until its downloaded.