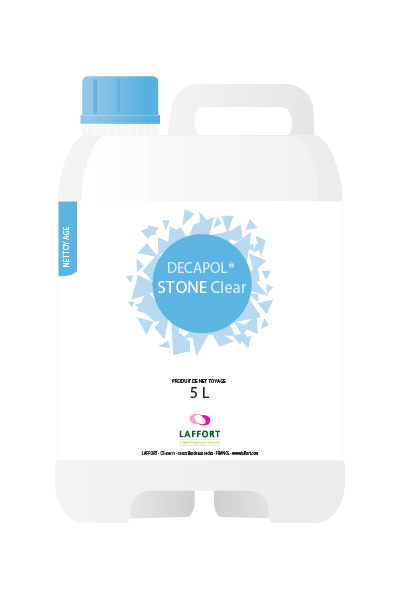 DECAPOL® STONEClear
Detergent based on dispersing and chelating agents, specifically formulated to act on mineral residues susceptible to clog membrane filtering systems.
It is used on crossflow filters as well as on filter cartridges, to treat deposits of silica, copper, iron, magnesium, manganese or calcium, with high affinity.
Using DECAPOL® STONEClear after treatments with DECAPOL® EXTRALife and/or DECAPOL® DEEPClean with the regeneration and unclogging protocols for filtration systems.(Please refer to the LAFFORT® Protocol for Use).
Multiproduct download: select as many documents as you wish during your browsing, your basket is saved until its downloaded.