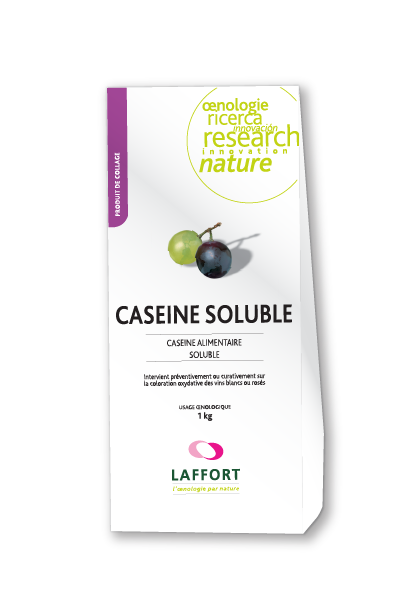 SOLUBLE CASEINE
Preparation of acid casein, intended for the preventative or curative treatment of oxidation in musts and white and rosé wines.
In the case of oxidised wines (browning), CASEINE SOLUBLE decolours the wine, contributing to colour refreshment while also refining gustatory characteristics.
In the case of botrytised harvests, CASEINE SOLUBLE is recommended in the treatment of young white or rosé wines (and reds in certain cases) to decrease the oxidized character.
Clarification agent which contributes to preparing wine for filtration.
Decreases the iron content in white wines.
Multiproduct download: select as many documents as you wish during your browsing, your basket is saved until its downloaded.