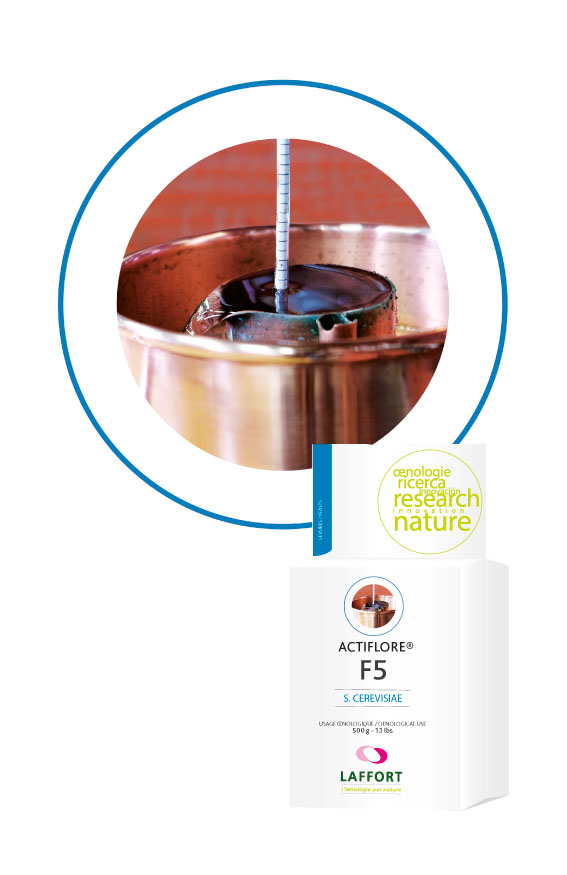 ACTIFLORE® F5
Yeast for fruity and spicy wines.
Selected strain for its strong ability to dominate the medium.
In red vinification, it ensures steady fermentation, giving structured wines with fruity and spicy aromas.
In white and rosé vinification, ACTIFLORE® F5 gives highly delicate dry and fruity wines.
Product data sheet & safety data sheet
Additional content
Protocols, itineraries and technical documentation
Yeast rehydration
Multiproduct download: select as many documents as you wish during your browsing, your basket is saved until its downloaded.