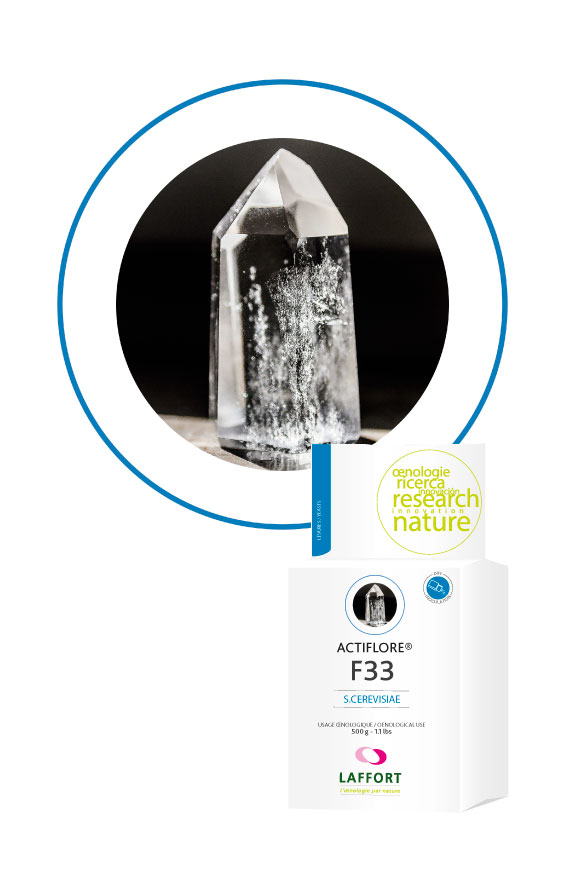 ACTIFLORE® F33
Yeast adapted for all types of wine fermentation.
Selected for its rapid fermentation start and its great resistance to high alcohol degree, allows for fine and balanced wines.
Low VA production.
Brings volume and roundness thanks to high polysaccharides production.
In white wines, it enhances the production of esters and varietal characteristics.
Product data sheet & safety data sheet
Additional content
Protocols, itineraries and technical documentation
Yeast rehydration
Multiproduct download: select as many documents as you wish during your browsing, your basket is saved until its downloaded.