Back
Dynamic clarification of juices by flotation
LAFASE® XL FLOT
Robust, effective and fast formulation for depectinisation of juices before flotation.
Monitoring the depectinisation of a Chardonnay juice (Australia) with high turbidity (> 1.000 NTU).
LAFASE® XL FLOT completes the depectinisation in less than 2 hours.
VEGEFLOT®
Improvement of flocculation and action on phenolic compounds.
Better juice yield and high clarification power in the liquid phase.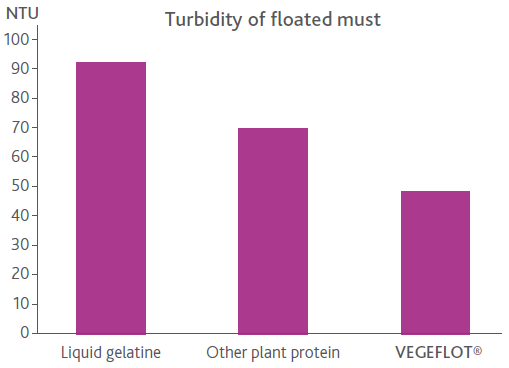 • Liquid enzyme for very rapid depectinisation compatible with flotation.
• Low cinnamoyl esterase activity to preserve juice quality.
• Dose: 1 – 4 mL/hL.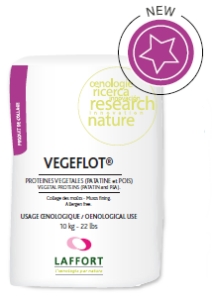 • Non-allergenic plant formulation.
• Rapid flocculation.
• Broad spectrum of action on phenolic compounds.
• Dose: 10 – 20 g/hL (100 – 200 ppm).
For more information on LAFFORT products for flotation
Multiproduct download: select as many documents as you wish during your browsing, your basket is saved until its downloaded.